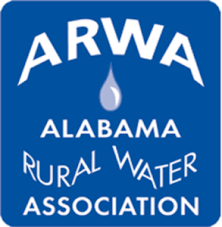 Alabama Rural Water Association continues its success with NexbillpayⓇ for remote payment processing and integrated software solutions while surpassing their decade long relationship
BIRMINGHAM, AL – NexbillpayⓇ is proud to announce its continued partnership with The Alabama Rural Water Association (ARWA) in providing secure payment software and remote collections capabilities for its members in Alabama. ARWA members' customers can now pay their bill through "Dynamic" text messaging and e-lock box solutions any time of day, 24/7. This system allows your customers to pay with either a credit/debit card or check at no additional cost to our members. ARWA members already enjoy Electronic data presentment, online bill payment, and IVR Pay by Phone options.
NexbillpayⓇ not only offers access to account information for utility customers but also payment options and notifications regarding customer account information.
"Nexbillpay's payment technology is simple, safe, and reliable," says Robert White, ARWA's Executive Director. "Our members that have engaged in the program report a dramatic increase in their office efficiency, due not in small part to the vast reduction in individual calls to their offices. Nexbillpay's services are essential in every aspect, which is why nearly 200 ARWA members currently utilize their solutions. Chase is passionate about Nexbillpay's ability to provide essential services to our industry, and his vision is unmatched. NexbillpayⓇ is constantly innovating, which is a big part of their success and why we believe in this relationship because it truly benefits our members! Our members' customers enjoy the ease and flexibility of making payments anytime, anywhere, especially from their mobile devices. Members that haven't consulted with Chase and his team about their services should call ARWA immediately to learn more!"
Chase Elmore, Vice President at Nexbillpay, states: "We are in a unique position to effectively meet the needs of organizations such as the Alabama Rural Water Association. ARWA gave us our start in the rural water industry because their staff understood our intentions and the industry's needs, even better than we did. Providing these services that rural utility companies are frequently unable to provide on their own, we are truly blessed and so fortunate to continue to share in our mutual goals with them to improve customer satisfaction and relationships."
In many rural communities, customers rely on mailing checks or visiting offices in-person to provide payment. Unfortunately, due to COVID, that isn't possible for many people to do. Because Nexbillpay's payment platform is centered around convenience, it offers practical alternatives with lower associated costs.
About The Alabama Rural Water Association
The Alabama Rural Water Association is a non-profit organization representing water and wastewater systems serving rural communities and towns and those commercial firms which support these systems. The Association's purpose is to provide assistance to these systems to comply with State and Federal regulations, help them with management and operational problems and provide or stimulate training initiatives that promote personnel development and efficiency.
The ARWA is governed by a Board of ten Directors elected from the membership. Elections are held each year at an Annual Meeting of the members.
The ARWA is a member of the National Rural Water Association (NRWA), which has member affiliates in 45 states and maintains legal counsel in Washington D.C. to help represent utility interests with the U.S. Congress and the White House.
The ARWA maintains active partnerships with State and Federal Agencies regarding water and wastewater issues. Current relationships exist with the Alabama Department of Environmental Management, USDA Rural Development, Office of Water Resources, Alabama Department of Economic Community Affairs, Science, Technology and Energy Division, Emergency Management Agency, Department of Homeland Security, and the USDA Farm Service Agency. The ARWA is an active participant with Board and Committee Activities of Partnership organizations as follows: Operator Training Advisory Board, the NRWA Emergency Response Committee, the NRWA Legislative Committee, the Alabama Drought Impact Group, Alabama Emergency Management Agency First Responder, Choctawhatchee, Pea and Yellow Rivers Watershed Management Authority and the Alabama Water Resources Commission.
About NexbillpayⓇ:
NexbillpayⓇ, serving over 800 utilities in 22 states, is a trusted and proven payment and notification platform designed to address the unique business needs of all size utilities while at the same time offering security, flexibility, and optimal value. Our integrated platform taps into the power of any utility billing solution by providing a branded customer portal with simple account creation, linked accounts, 12 months of payment history, account verification, usage/consumption, bill amount and payment amount graphs, preferred payment storage options, one time/auto-pay options, SMS automated payment notifications/reminders, and built-in instant communication tools.
###